Recovering and Restoring the Heart of Worship in our Daily Work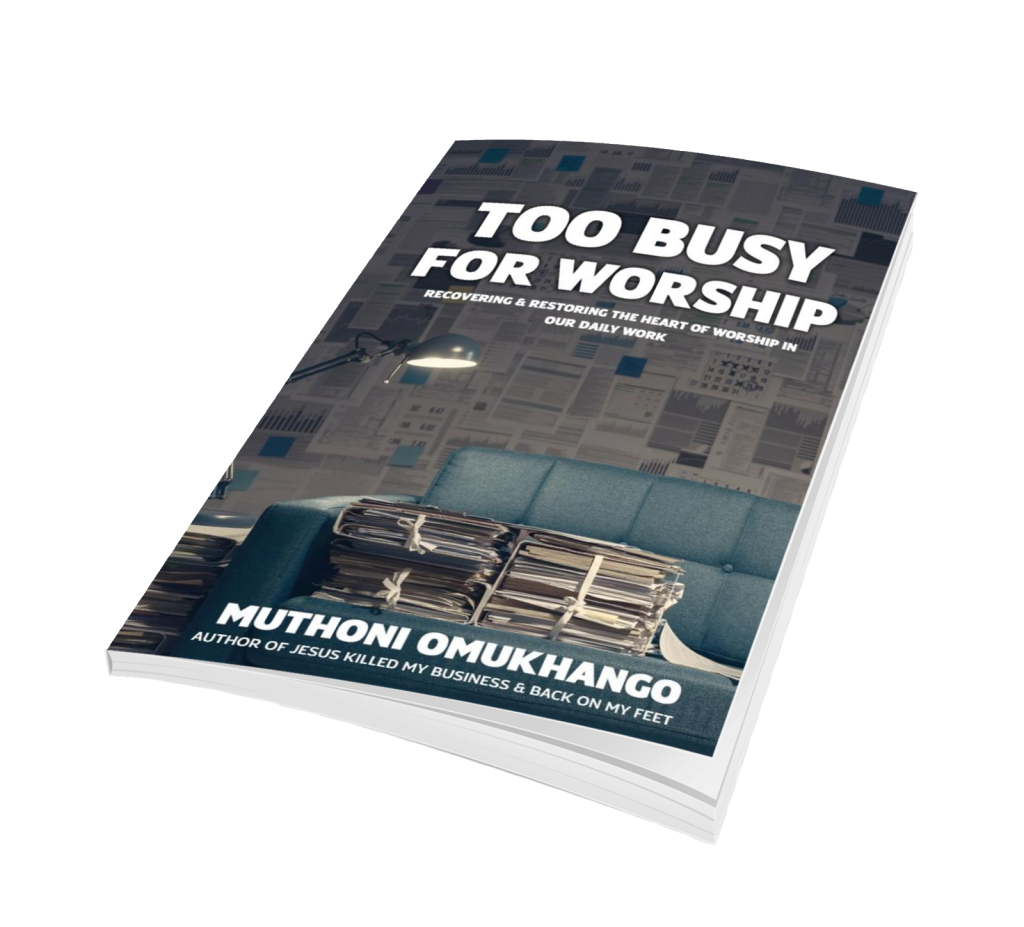 Confessions of a recovering workaholic
I must confess that I am a recovering workaholic. While in the previous seasons of my life, this trait seemed so endearing and many praised me for how much I worked so hard. And I soaked in that glory, what I deceitfully scripturized as burning the midnight oil (shaking my head now) as drawn from the parable of the ten virgins in Matthew 25:1-13.
As I grow deeper in my walk with God while maturing in biological age, I have come to appreciate the difference between diligently going about my Father's business and being too busy to be effective.
Are you working or just going through the curse of toiling? Join me, a recovering workaholic as we chart the way to recovery…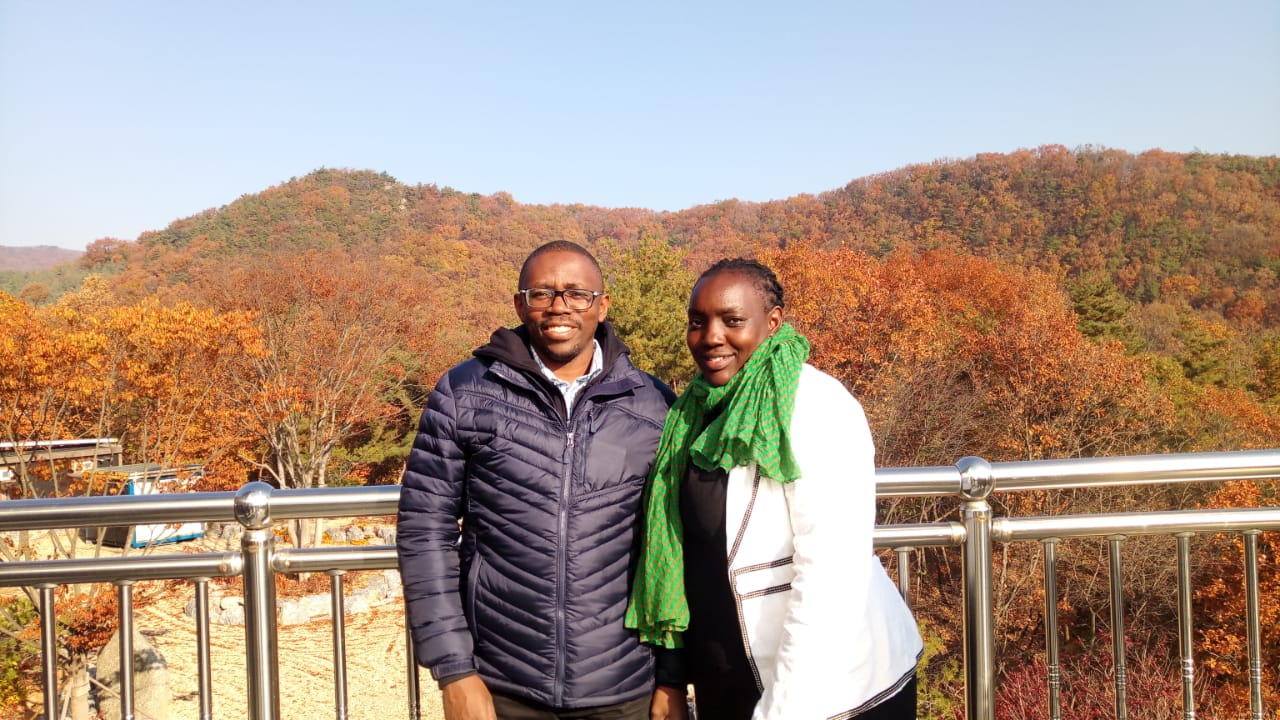 Join me, Muthoni Omukhango in this journey of recovery
Episode 1: Introduction - Are You Working or Toiling?
From the story of the fall (Genesis 3:1-7), we see that Adam and Eve were not satisfied with what their Father had given them and deemed it necessary to follow their own interests.
They chose to look outside of their relationship with God for fulfillment, instead of trusting that He would satisfy their every need. In doing so, they broke relationship with Him.
Episode 2: God is the First Worker
We know that God is a worker because we see Him working for six days (Genesis 1-2:3). Therefore, as children of God, we must work and value work just as God does. The first words we see when we open the Bible are, "In the beginning, God (Elohim) created by forming from nothing…" The Bible starts with God working – creating.
Episode 3: Toiling is a Curse from the Fall
When I carefully looked at the story of the Fall of man in (Genesis 3:1-7), I started to see why Adam and Eve fell – through deception. The enemy created dissatisfaction with what God had given man. The enemy was the author of lack. He sold Eve a false sense of scarcity by twisting God's instructions. This is a lie the enemy uses all the time.
Episode 4: How to Measure Busyness
It is essential to have objectives because they help us in decision-making. Whatever is assigned to you ensures that your life's overarching goals are always top of mind. God says His people perish, not because of demons, but because of lack of knowledge (Hosea 4:6). In as much as I agree that demons can cause you not to access the knowledge, the Scripture here demonstrates that knowledge is power.  
Episode 5: The Workplace as an Idol
Wikipedia defines idolatry as the worship of an idol or cult image, being a visible image, such as a statue, or a person in place of God. In Christianity, idolatry refers to the act of worshipping something or someone as though they were God. God's assignment and purpose became the place I revered and adored the most. I needed to make things work for myself and for the advancement of God's Kingdom. My desire was to make a difference in my community so God would be pleased with me.  
Episode 6: Working Without Toiling
We often use the analogy of the manufacturer, the electronic device, and the manual. When we buy a new device, we first read the manual to learn how to use it. We miss out on what the manufacturer intended with the gadget when we ignore the manual, so we either underuse or abuse it.
God is our designer (the Creator), and we are the tools. His Word (via the Scriptures and Rhema word) is the manual we are to follow to live the most optimal lives possible on this planet. We can never live a fulfilling life while disconnected from the Creator. Only the Creator understands why He created you and me. We'll never figure it out on our own.
Episode 7: How to Work Without Toiling - Allow Others
From a corporate perspective, we refer to allowing others as delegating.  Wikipedia defines delegating as the act of entrusting a task or responsibility  to  another  person,  (typically  one  who  is  less  senior  than  oneself).  Merriam-Webster states that the word made it to the English dictionary  around 1700. From the Scriptures, we see God originating this concept  at the Garden of Eden.
Episode 8: What's the Sabbath Rest?
The Sabbath is a day set aside for rest and worship. According to the Book of Exodus, the Sabbath is a day of rest on the seventh day, commanded by God to be kept as a holy day of rest, as God also rested from creation.  For some people, this day is on calendar day Sunday, for others, it is Friday while for others it is Saturday. This book will not debate on which day the Sabbath is because it is not the day that is most important but the obedience to the commands of God.
Episode 9: Taking Up the Easy Yoke
The Lord of the Sabbath is an expression that appears in all three Synoptic Gospels (Matthew 12:1-8, Mark 2:23-28 and Luke 6:1-5), describing Jesus. In this dispensation, we see that Jesus restores us to how God intended for man to live in the garden of Eden.
Come to Me, all who are weary and heavily burdened [by religious rituals that provide no peace], and I will give you rest [refreshing your souls with salvation]. Take My yoke upon you and learn from Me [following Me as My disciple], for I am gentle and humble in heart, and you will find rest (renewal, blessed quiet) for your souls. For My yoke is easy [to bear] and My burden is light.
Matthew 11:28-30
Equipping this Generation to Empower the Next!
Season 1 Parenting (Mondays) 
Authors, Books & Coffee Podcast
Season 1 African Christian Authors (Tuesdays)
Market Place Ministries
Season 1 Too Busy for Worship (Wednesdays)
Kingdom Business
Season 1 Making Kingdom Impact (Thursdays)
Back on My Feet
Season 1 The How to Manual for Single Parents (Fridays)
Making Marriage Work
Season 1 Marriage/Remarriage (Saturdays)
Hearing the Voice of God
Season 1 God's Knowledge to Cover the Earth (Sundays)