Book program is a good marketing and impact tool. Getting your book in bookshops and the selling platforms is just a step into the door. There are many people who will not read your book by themselves but would be open to a training, coaching, or structured program. There are organizations that are not open to buying your book but have a budget for training their staff or other recipients. So package your book in a program/training and sell it to them. Factor in your book costs and any other expenses you might incur. It's a win-win.
After 12 years of bookselling at CLC Kenya, we realized that selling a book is not the full success. 1,000 copies sold is not a full success. We started to desire to measure impact of the books we are distributing.
We started to facilitate churches to do book campaigns. 1,000 to 2,000 people reading the same book together for 8 weeks, maybe 12 weeks. This was a great impact.
In December 2019, CLC Kenya had a sponsor for the book Genesis Genealogies. We did two conferences, one in Nairobi for about 100 pastors and another in Mombasa for about 200 pastors with all expenses paid for by the sponsor. The book has had great impact and lots of lives and ministries have been birthed and encouraged. It was a win-win for CLC, for the sponsor and for the author (though belated).
A program ensures your readers are impacted by the content of your book. We invited Coach Dale Mutta to share with us tips on running a successful book program as he has experience in this area. Here are his thoughts…
Presentation By Dale Mutta
Compliments of day authors!
In 2018, one of my initial coachees were form three students at Karega Secondary School – a day school in Murang'a County. I journeyed with them for one year from September 2018. Out of the 50 students who sat for their KCSE in 2019, 31 of them scored C+ and above. A great achievement for a day school in that area. 
Why Did I Choose To Do This?
After finishing my life-coaching training in late 2017, I had this yearning to make a positive impacting in society.
Orphaned at 16 years, my three sisters and I grew up under difficult circumstances. One of the ways I wanted to honour God for the gift and blessing He has accorded me this far, was to share my knowledge and experiences with young people so that they can become magnificent versions of themselves.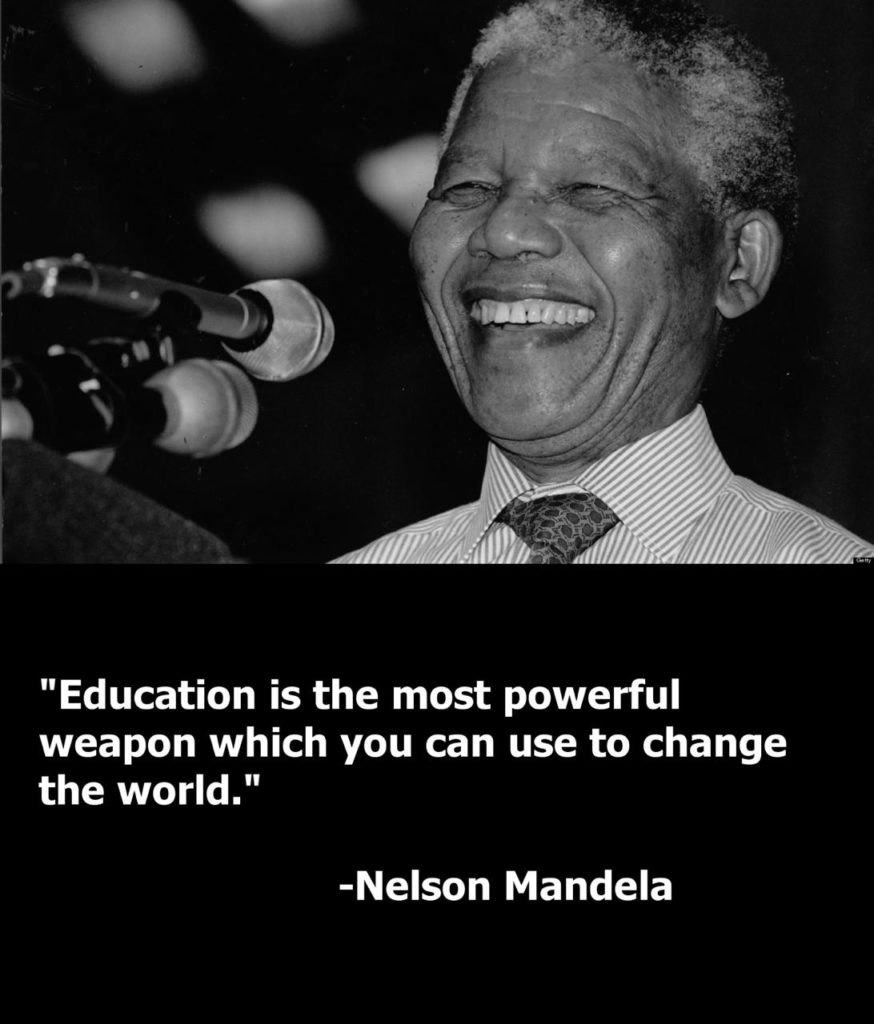 The Book
Picture this. In a hot humid and dusty village in Kilifi County, two young boys completed their KCSE exams 15 years ago. When their results came out both had scored D+. This was not surprising, both had been "academically weak" students.
Recently, the two now fully grown men, met at a funeral of their former classmate who had drowned after their fishing boat capsized in the Indian Ocean of the coast of Kilifi.
One arrived in V8 with his young family in tow, the other one arrived on foot after walking more than 10 kilometres from his home.
As it so happened, both had similar academic ability but the difference in their social status after barely 15 years, was so glaring.
What Made The Difference?
What makes the difference between two people of more or less similar backgrounds? Is it intelligence, hard work or determination? Or is it that one wants success more than the other?
The major difference could be what you know and what you choose to do with what you know to advance yourself. People perish for lack of knowledge, but those who have the knowledge and choose not to apply it are not better off.
I wrote "The Village Boy Who Dared – a journey of self-fulfillment", a simple to understand fictitious story of a village boy who learned and applied easy-to-understand steps to success. Success is not only about the accumulation of material things, but what is meaningful to you and the society you live in.
In the story, the village boy saw an opportunity and seized it with both hands. He started his academic journey from certificate level to masters degree level. This enabled him to gain the necessary skills and experience to build a global business.
Knowledge is power and application of that  knowledge can yield amazing success.
I have received testimonies from young readers who have been blessed with the lessons they have learnt from this book. This is the kind of feedback that encourages me to keep going, no matter the challenges I encounter along the way.
The Program
After writing the book, "The Village Boy Who Dared – a journey of self- fulfillment", I realized that there was a huge gap. The book was speaking to those who had "failed", so I posed the question, what can I do to reduce the number of D+ and below (wasted grades) who, as per last 2019 KCSE results accounted for 63.7%?
This was the catalyst I needed to create the "Academic Performance Improvement Coaching Program"
The Process
What is the main message you want to put across and why must it be delivered? 
What makes you the best person to deliver this message? i.e. your knowledge, qualifications, experiences, skills set, passion etc.
Who is your target audience?
Be as specific as possible. Narrow your audience and go deep (to age group, gender, social status, their interests, etc.)
Pick one to three ideas or principles in the book that you have created that can help you effectively deliver your message.
How would these principles/ideas benefit your target audience? What steps will they have to take to achieve their desired results? Why those steps and how will they use those steps?
How will you support each idea/principle? Use examples, stories, research, statistics, exercises, etc.
The Elements Of The Program
Introduction, sections, lessons, resources, activities/exercises, takeaway.
Ref: Neeta Bhushan.
Summary
You have identified the message and the target audience.  Now to start developing the program you may use the GROWER model.
G-Goal: A goal is an ongoing pursuit of an objective until it is achieved.
What is the ultimate objective of the program; the more specific it is the better. (SMART)
R-Reality: What is the reality on the ground in respect to the program you want to create: resources you need, government regulation and policies, access to your audience etc.
O-Options: What are the options available that can enable you execute your program. Generate as many ideas as possible and avoid prejudging their suitability.
Do a cost and benefit analysis of the ideas you have generated and rate them on a scale of 1-10.
W-What will you do; when will you do it, who can help you do it, where will you do it, what challenges are you likely to face on the way, how and when will you get support in case you need it?
E-Evaluate your progress with respect to your goal. This is the point where you may need to do trial sessions to gauge the reception of the program with your audience. Getting honest feedback and analysis data.
R-Review the progress after the evaluation, if need be either pivot and alter some aspects of the program or reiterate if it seems to be working ok for the moment.
ASK COACH DALE MUTTA
So how do you make money off your program? Do you charge a registration fee and give the book for free? Do you charge for the book and facilitate for free or how does it work? Financially?
I sell the program workbook at a cost, then charge per session normally for the students I work with. I have a minimum of six sessions per year per student. I also run the program during the school holidays.
Do you give the book at the beginning of your journey with the students and go through the book together. Or issue materials related to the book's content on a weekly basis and give the book at the end of the program?
I give the book at the start of the journey – during the first session they get the book and I take them through it. It has 5 major areas.
 Introduction to Levels of Existence
 Developing a positive mindset
 Basic Time Keeping Skills
 Basic Study Skills
 Basic Goal Setting skills
 Plan of Action
 Evaluation
 Conclusion.
Can you have corporate organizations to advertise in your program?
Yes. But you should be careful on how you get to choose which company to bring on board to create brand awareness. What do you do if your beliefs are not the same as yours but they have the audience?
You should not compromise on your beliefs. In as much as you may need the sponsors, it is You the brand out there so choose wisely.
ABOUT THE CONTRIBUTOR, DALE MUTTA
Dale Mutta is a Life Coach, Author, Trainer and Youth Mentor. He helps students in High School and Upper Primary improve their academic performances through coaching programs he has developed. As a result of these programs, the students are able to achieve better results they may have thought not possible.
He is the author of "The Village Boy Who Dared, a journey of self-fulfillment" and "Academic Performance Improvement Coaching Program".