The Grand Love Story of All Time
Who is Joyce Maina and How Did You Come To Know Christ?
She is a follower of Jesus Christ, with a deep desire to know Him and a solid expectation to be like Him.
She is also the wife of Mr Peter Maina, the mother of four children and grandmother of six. Also a retired teacher.
I was in ICU of Nairobi Hospital after a car crush. It was a head-on collision where both cars were complete wrecks.
I had major injuries: my injured heart was pouring my blood away. My lungs and spine were damaged. My uterus was in pieces. I was 8 months pregnant and my unborn baby died from a head injury.
I got very angry with God for not protecting my baby. My heart became very bitter and I said things I should not have said.
The doctors could not help me, regardless of how hard they tried. My husband came to say goodbye. I went into a comma. It was like a very long night. That's where Jesus came for me.
What's the message in your book?
The message in my book is that:
Love boat came down;
Enter!
Not how much you love God; but
For God so loved you that ….,…
Not much serving like Martha; but
Sitting at the feet of Jesus
like Mary Magdalene,
Until Jesus Himself gives you work.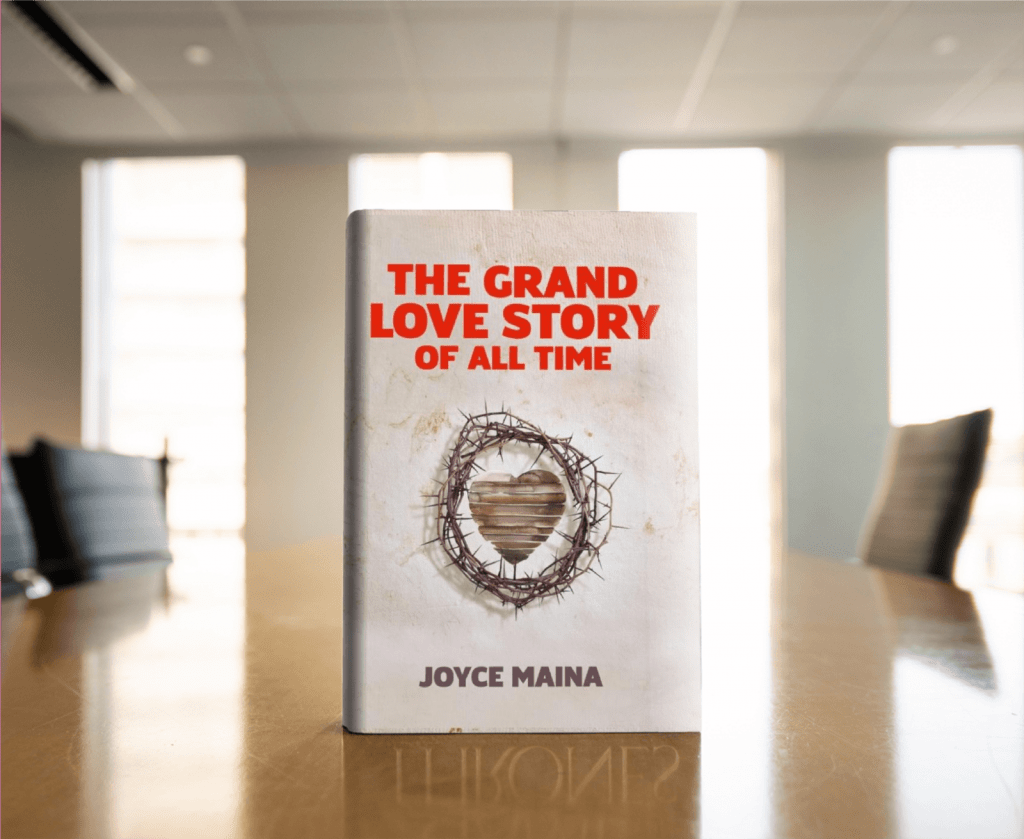 How did you choose the title 'The Grand Love Story of all time'?
I did not choose this title. My Editor did. I had chosen Jesus Christ, the Good Shepherd; which was just one chapter in the book.
Am very grateful to her because this title captures what is in my heart: the love of God, which is eternal. Jesus came to display it. We do likewise.
What was an early experience where you learnt that language had power?
In form 3 in English Literature class. We were working on Julius Caesar by William Shakespeare. I made up my mind that one day, I will write poetry.
What period of life do you find you write most about?
Adult
What kind of research do you do, and how long do you spend researching before you begin writing a book?
My research field is the Holy Bible and the Holy Spirit. The main character is Jesus Christ. He is the Star.
Your book is a hybrid of poetry and prose, what is the most exciting part in your artistic process?
Most of the scriptures I refer to are in the gospel of Jesus Christ. They are written in prose. I express myself better in poetry; am a woman of few words. Hence, the hybrid of poetry and prose.
Are there hidden secrets in my book that only few people would find?
No hidden secrets. My book is a display of the love of God in Christ Jesus.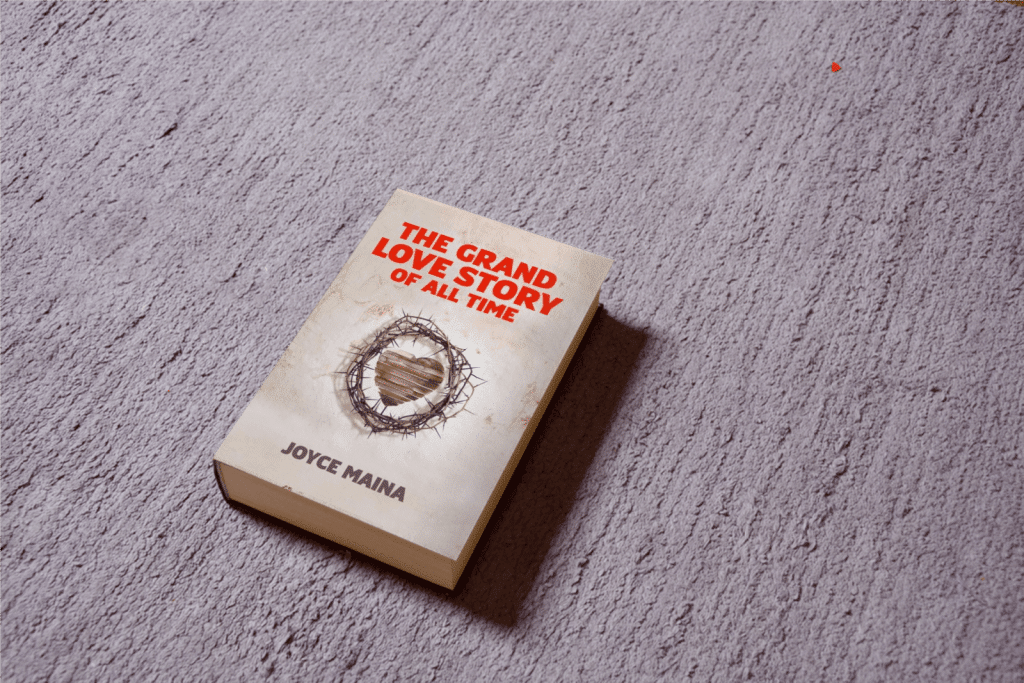 You are very particular on how things are done, how did you balance this while working with a publisher?
About the content of the message, I am particular; because it is not about me, it is about Jesus. He is the Author and Finisher of what is in my heart.
About display of the book has been my major problem with the publisher. To begin with, my title changed more than ten times. I had started writing a play. My first 4 chapters were: scene I, scene II, scene III, scene IV. I realized I don't have actors. So I changed to chapters.
I was thoroughly confused about display of covers; thereby wasting a lot of time of the publisher. For this I am sorry. I have even decided that, for my next book, I will have nothing to do with display. Some body else will do it for me.